PROMOTION 
APRIL - MAY 2021
On sale until May 31st 2021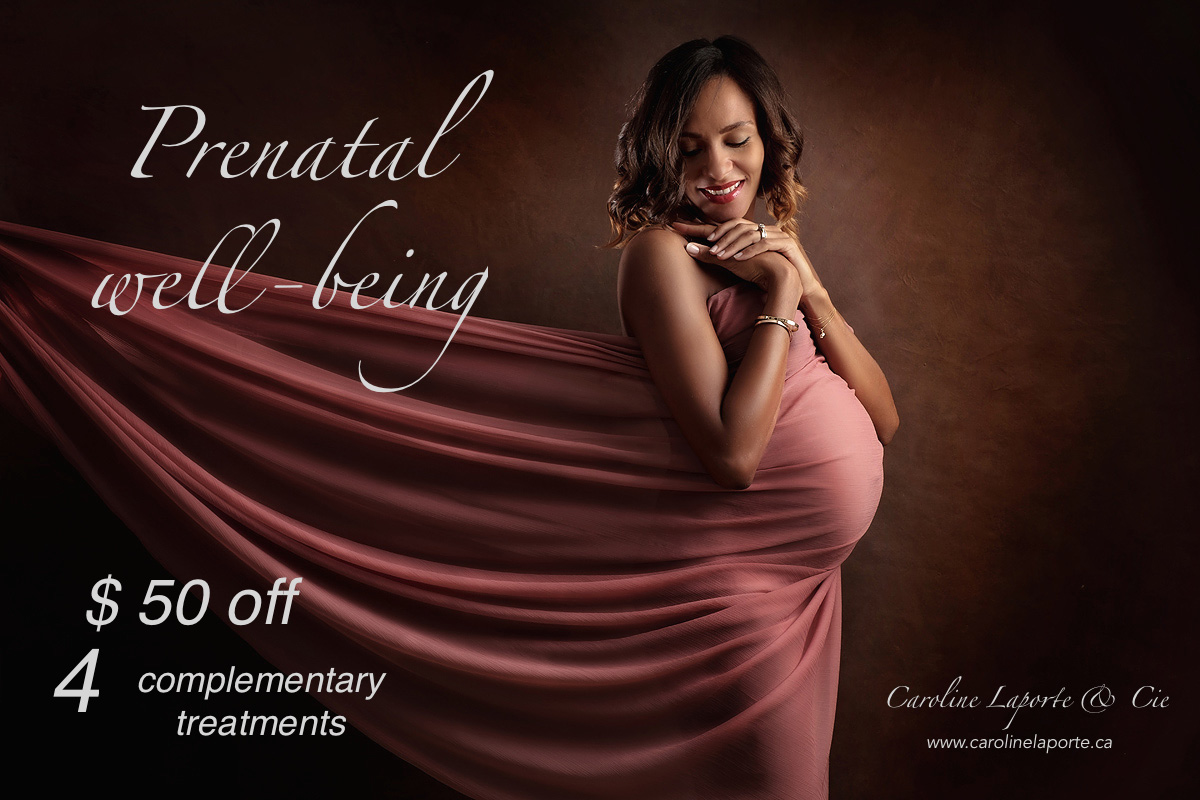 Adapted for you and the life growing inside you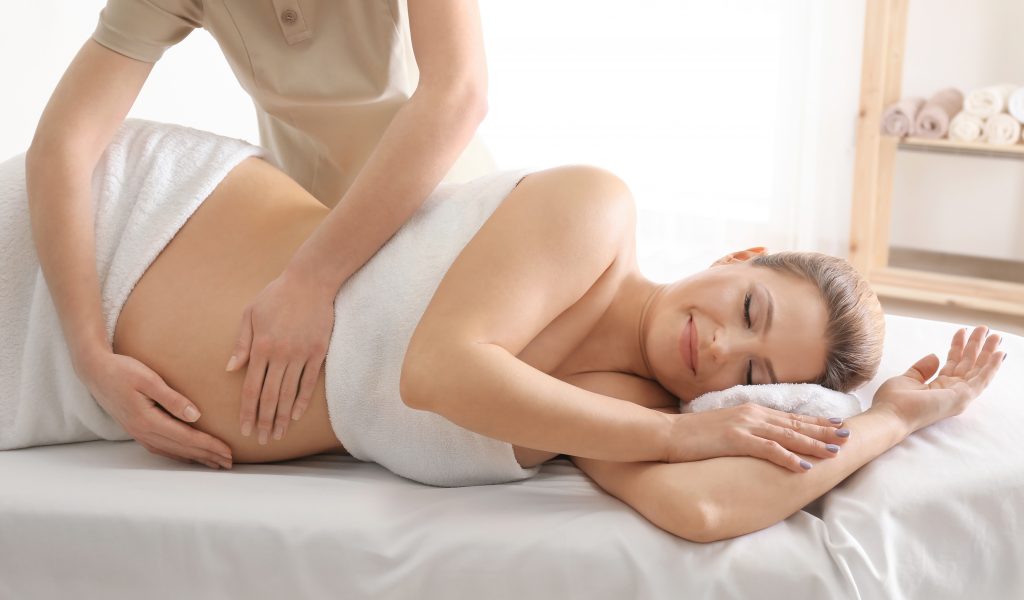 One therapeutic massage session
(60 minutes)
Free yourself from back pain, muscle tension and the feeling of heaviness.
+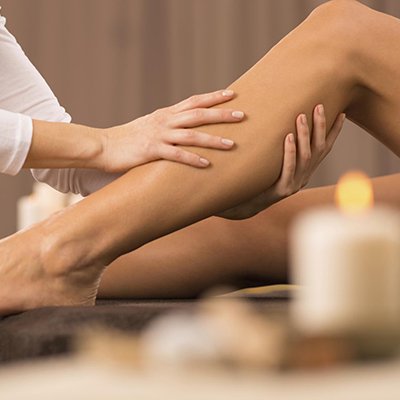 One lymphatic drainage session
(60 minutes)
Helps to relieve your swollen legs, general edema, and reduce numbness and engorgement.
+
One acupuncture session
(60 minutes)
Helps relieve nausea and constipation, promotes full-term delivery, prevents premature birth and aides in calming anxiety as well as the positioning of the baby.
+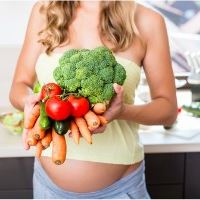 One consultation in naturopathy
(90 minutes)
Choose foods that will provide the best nutrients for you and your growing baby as well as prevent pregnancy related illnesses such as pre-eclampsia, gestational diabetes …
OR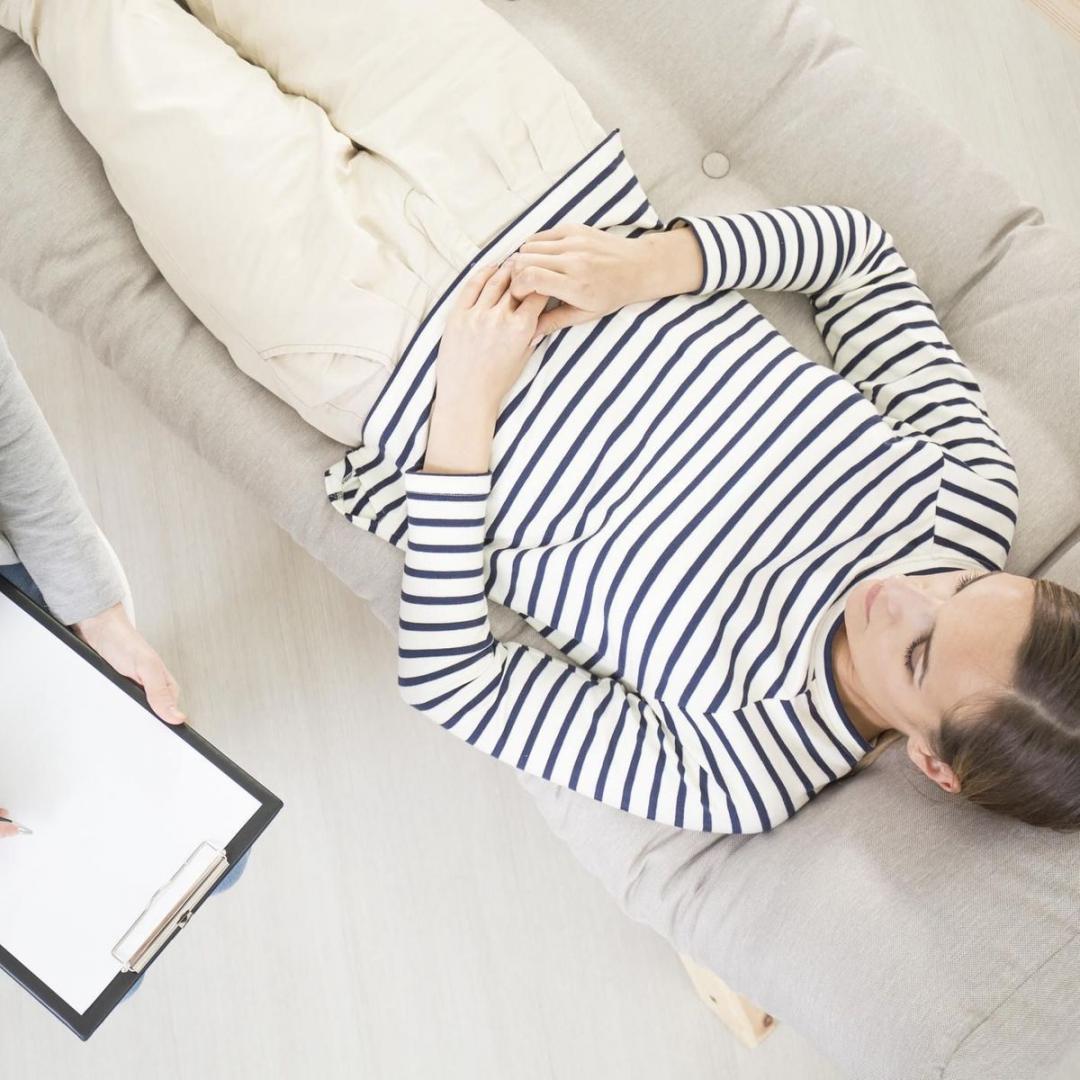 One Hypnosis session
(60 minutes)
Reduce anxiety and stress related to pregnancy and childbirth, help overcome insomnia and help program your subconscious mind to live a positive pregnancy and learn to manage pain during childbirth.
Total value of $375
For only
 $325
Insurance receipt issued after each session
Place your order at:
reception.carolinelaporte@gmail.com
514-943-5463
On sale until May 31st 2021. Appointments to be made before October 1st 2021. Cannot be combined with any other offer or rebate.
Benefit from a PACKAGE
Individually, with family, amongst colleagues
** Get your receipt for your insurance after each session **
or
Thank your loyal employees by offering a package to members of your work team
** Use your puschase receipt as a company expense **
- 10%

- 13%

Purchase of ten (10) 60 minute sessions

1 to 3 people

Purchase of twenty (20) 60 minute sessions

1 to 6 people

SAVING OF $85

SAVING OF $221
Valid on all treatments offered by the members of our Massotherapy and Kinesitherapy team
 MASSOTHERAPY - KINESITHERAPY 
30 min : $50
60 min : $85
90 min :  $115
2 heures: $140
ACUPUNCTURE
$80 / 1 hour (taxes in.)
OSTEOPATHY
$95 / 1 hour
NATUROPATHY
$ 100 / 90 min.
$ 125 / 90 min. with scan
$75 / fallow up
THERAPEUTIC HYPNOSE
 $120
Postural analysis: 
$ 135
K-Taping :
$ 0 if included in a session
$ 18 for one application